Seattle Bicycle and Pedestrian Safety Analysis (BPSA)
Seattle, WA
Project Summary
To make their streets safer for biking and walking, Seattle needed to take stock of its current street network. The City knew that reacting to crashes would not be the best way to meet their Vision Zero goal to eliminate serious injuries and fatalities; they needed a way to predict locations where crashes might occur. The Seattle Department of Transportation (SDOT) asked Toole Design to provide a more accurate assessment of the current risks to bicyclists and pedestrians across the city. The BPSA analysis was the first citywide metric used in the United States to proactively identify places with greater risk for people walking and biking, and BPSA metrics form a major component of SDOT's approach to identifying where roadway and signal improvement projects are needed.
In Phase 1, we conducted a multivariate analysis of crash, roadway, land use and other data. We used this data to developed a citywide exposure model using an aggregation of statistically significant variables, including Strava data, and mapped it across all nine city council districts to better inform stakeholders and decision-makers. This systemic approach helps SDOT understand potential risk to people walking and biking throughout the street network, which informs both systemic safety improvements and the project development process for capital projects. We are updating the metric with new data and improving the tool for Seattle to use to improve safety for years to come.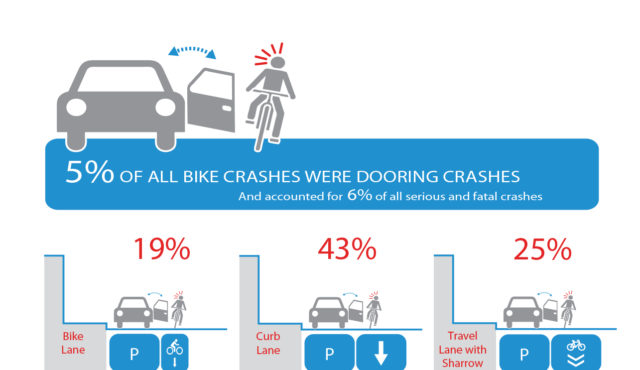 From our analysis, we created a predictive model for bicycle and pedestrian crashes, allowing SDOT to plan streetscape improvements that would make their streets safer before crashes happen.
We paired the data analysis with site visits to discuss appropriate countermeasures for locations identified by the model, giving SDOT the necessary tools to take action.
In Phase 2, we significantly improved the usefulness of the BPSA by incorporating additional sources of information. We analyzed an additional three years of crash data, but we also developed innovative methods for evaluating risk at places in the system where crashes haven't happened. This included a thorough evaluation of the City's protected bike lanes. Crashes are much rarer in and around those facilities, but the City's commitment to eliminating deaths and serious injuries relies on a thorough understanding of the existing risks, even in places where crashes are unlikely. We collected data from traffic signals, vehicle volume counts, and partnered with Brisk Synergies to analyze video of interactions between vehicle traffic and people walking and biking throughout the system.
Building these additional data sources into the BPSA allowed us to confirm and refine our risk exposure estimates, and improve the accuracy of the risk exposure model developed in Phase 1. The BPSA will enable the City to take a proactive  approach to eliminating traffic fatalities and serious injuries rather than merely reacting to crash-related tragedies.
The power of the BPSA is demonstrated by the maps below. We were able to identify the 20 highest priority sites for locating safety improvement in each City Council district, even in places where crashes haven't happened yet. Using the BPSA, SDOT will be able to plan ahead and proactively implement safety measures, ideally before a crash occurs.